Uncle's Dream
- Fyodor Dostoyevsky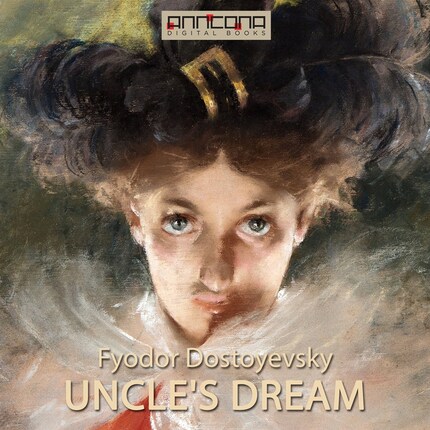 Sammendrag
Uncle's Dream, first published in 1859, by Fyodor Dostoyevsky, was written following his five year exile to Siberia where he was sent to serve in a hard labor camp. Following what could only have been a harrowing and harsh existence in Russia's infamous prison for political and social prisoners, one would expect Dostoyevsky's work to have been dark and bitter. Rather, Uncle's Dream is a humorous and yet scathing commentary on Russian provincial high-society.

The story of elderly Prince K. who comes to visit the town of Mordasoff, lorded over by the imperious Maria Alexandrovna, is one of love, hate, deceit and greed. Standing reluctantly at Maria Alexandrovna's side is her haughty daughter, Zina, who has few friends of her own. The prince's companion and distant relative is Paul Mosgliakoff, suitor to Zina.

Maria Alexandrovna and Zina are the central characters in the charade to lure the senile prince into a marriage of convenience (not for him but for Maria Alexandrovna and Zina). They, and a host of lesser characters, are brought to life in full color by Dostoyevsky's masterful wordsmithing. Uncle's Dream is a must listen for any fan of not only Dostoyevsky, but of Russian literature and the "goings-on" of the Russian "upper crust."

Fyodor Mikhailovich Dostoyevsky was a Russian novelist, short story writer and essayist. Dostoyevsky's literary works explore human psychology in the context of the troubled political, social and spiritual atmosphere of 19th-century Russia.

Although he began writing in the mid-1840s, his most memorable works—including Crime and Punishment, The Idiot and The Brothers Karamazov—are from his later years. His output consists of eleven novels, three novellas, seventeen short novels and three essays. Many literary critics rate him as one of the greatest and most prominent psychologists in world literature.