The Wolf Leader
- Alexandre Dumas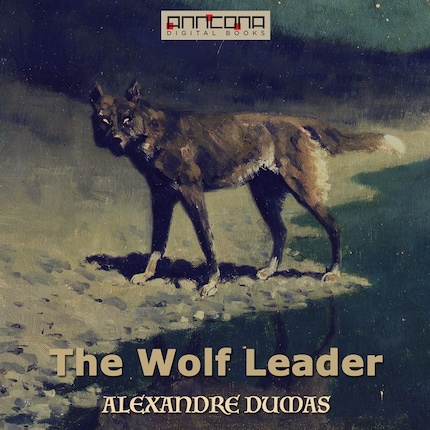 Sammendrag
The Wolf Leader is an 1857 fantasy novel by Alexandre Dumas, translated by Alfred Allison. The novel was also serialized in eight parts in the pulp magazine Weird Tales in 1931-32.

Part local legend of a dark and dangerous Wolf-Leader, part childhood memories of his home near Villers-Cotterets, in Aisne, France, Dumas here penned a chilling supernatural encounter between man and the devil.

Our hero, Thibault the shoemaker, is beaten on the orders of the Lord of Vez for hunting in the lord's forest. With Thibault's resentment at his treatment by the world at its height, the devil sees his chance and, in the guise of a wolf, proposes a deal which Thibault accepts; the ever available trade of one's soul for evil power.

With a pack of demon possessed wolves at his command, Thibault begins to explore his new power tentatively, hesitant to do evil, but unable to help himself, the momentum of the tale grown in surprising and horrifying ways until the unexpected climax.

Alexandre Dumas, (1802-1870), also known as Alexandre Dumas, père, was a French writer, best known for his historical novels of high adventure. Translated into nearly 100 languages, these have made him one of the most widely read French authors in the world. Many of his novels, including The Count of Monte Cristo, and The Three Musketeers were originally published as serials. His novels have been adapted since the early twentieth century for nearly 200 films.