The Vortex Blaster
- Edward E. "Doc" Smith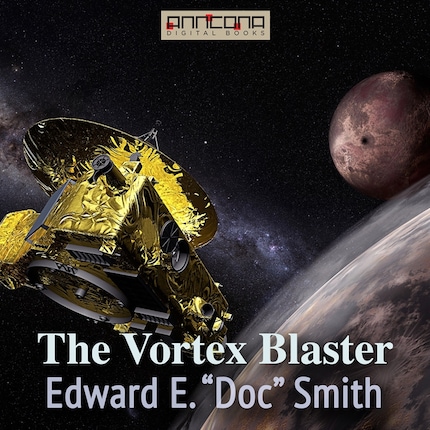 Sammendrag
The Vortex Blaster is a science fiction novella by American author E. E. "Doc" Smith. It was first published in 1930. The novella is part of E.E. "Doc" Smith's classic Lensman series.

Uncontrolled, terribly violent Atomic Vortices are slowly destroying civilization on every human planet throughout the galaxy.

Nothing can contain or stop them despite the lensmen's best efforts until one destroys the home and family of "Storm" Cloud, the brilliant atomic physicist.

The tragedy triggers actions on his part that pit him one-on-one against the horrible vortices. Introducing "Storm" Cloud as The Vortex Blaster.

Total Running Time (TRT): 55 min.

Edward Elmer Smith (also E. E. Smith or E. E. "Doc" Smith; 1890-1965) was an American food engineer (specializing in doughnut and pastry mixes) and an early science-fiction author, best known for the Lensman and Skylark series. Smith's novels are generally considered to be classic space operas, and he is sometimes called the first of the three "novas" of 20th-century science fiction (with Stanley G. Weinbaum and Robert A. Heinlein as the second and third novas).