The Impossibles
- Randall Garrett, Mark Phillips, Laurence M. Janifer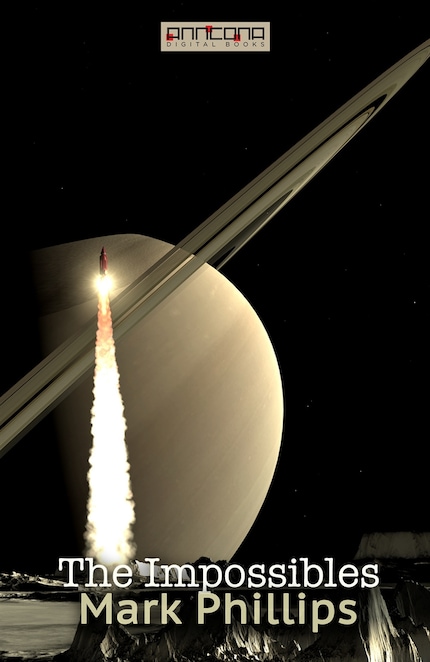 Sammendrag
The Impossibles is a science fiction novel by Randal Garrett and Laurence M. Janifer under the pen-name of "Mark Phillips", first published under the title Out Like a Light in 1960. This is the book edition, published in 1963.

This second book after BrainTwister and prior to Supermind and tells the story around FBI agent Ken Malone.

Kenneth Malone lives in a world where psionic powers such as telepathy and teleportation exist. He must cope with them as well as an FBI Director who leaves Malone continually confused about what situation he is being asked to handle and what he is expected to do about it.

Kenneth Malone--sometimes known as Sir Kenneth of The Queen's Own FBI--had had problems with telepathic spies, and more than somewhat nutty telepathic counterspies. But the case of the Vanishing Delinquents was at least as bad....

The Impossibles is the second part of their "Psi-Power series" and was first published as Out Like a Light in Analog, April/May/June 1960. The first story they wrote in the series was Brain Twister (first published as That Sweet Little Old Lady, published in the Sept./October 1959 edition of Analog Science Fiction and Science Fact. The last story is Supermind (first published as Occasion for Disaster in Analog, Nov/Dec 1960 and Jan/Feb 1961.

This series is one of the highlights of 1960s SF, and still highly recommended.

Randall Garrett (1927-1987) was an American science fiction and fantasy author. He was a prolific contributor to Astounding and other science fiction magazines of the 1950s and 1960s. He instructed Robert Silverberg in the techniques of selling large quantities of action-adventure science fiction, and collaborated with him on two novels about Earth bringing civilization to an alien planet.

Laurence M. Janifer (1933-2002) was an American science fiction author, with a career spanning over 50 years. Though his first published work was a short story in Cosmos magazine in 1953, his career as a writer can be said to have started in 1959 when he began writing for Astounding and Galaxy Science Fiction. He co-wrote the first novel in the "Psi-Power" series: Brain Twister, written with Randall Garrett under the joint pseudonym Mark Phillips.