The Haunted Woman
- David Lindsay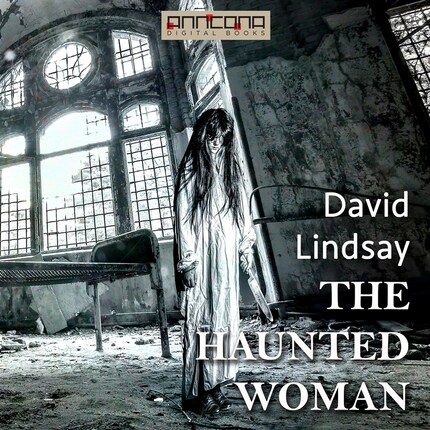 Sammendrag
The Haunted Woman is a dark, metaphysical fantasy novel by David Lindsay. It was first published in 1922.

Isabel Loment is engaged to the affectionate, but unemotional, Marshall Stokes. House-hunting for her aunt, she comes to Runhill Court, an ancient home with a mysterious staircase that is only visible to those with eyes to see it. Ascending the staircase, she meets Henry Judge, the owner of Runhill Court, and a passionate relationship develops, which neither can recall once they have descended the staircase and returned to the everyday world.

The Haunted Woman was Lindsay's attempt to write a more commercial novel than its fantasy predecessor, A Voyage to Arcturus. Though neither book was successful in its day, both became cult classics.

The importance of The Haunted Woman in the history of fantasy literature was recognized by the republication by the Newcastle Publishing Company as the fourth volume of the celebrated Newcastle Forgotten Fantasy Library in 1975.

Total Running Time (TRT): 6 hours, 34 min. Reading by Phil Benson.

David Lindsay (1876-1945) was a Scottish author now best remembered for the philosophical science fiction novel A Voyage to Arcturus (1920).

Other novels by Lindsay include: The Haunted Woman (1922), Sphinx (1923), Adventures of Monsieur de Mailly (1926) [UK]; A Blade for Sale (1927) [US], Devil's Tor (1932), The Violet Apple and The Witch (1976) and A Christmas Play (2003).