The Birthplace
- Henry James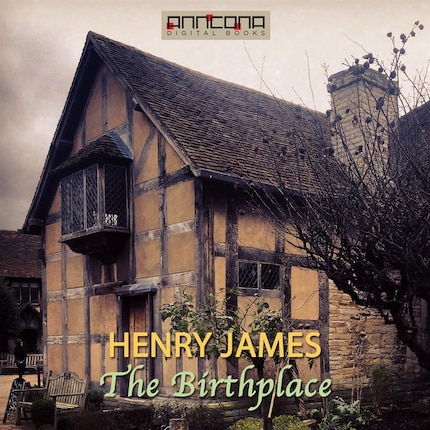 Sammendrag
The Birthplace is a short story by Henry James, first published in his collection The Better Sort in 1903.

A witty satire on the excesses of the worship of William Shakespeare, the story reflects James's skepticism about the authorship of Shakespeare's plays.

The story has to do with Mr. and Mrs. Gedge, tempted away from a dreary northern town library, which he runs, to become the wardens – caretakers and tour guides – of the house where the greatest writer of the English language was born, and in which he grew up. Or did he?

There is, after all, a paucity of facts about His life (in James's text, that pronoun is always capitalized, as befits a deity) and only the slenderest of historical evidence about the existence of such a man. No matter; what is important is the myth of his life, and the myth needs to be cared for and fostered so that crowds upon crowds of tourists may come, and, with a proper reverence, worship at His Birthplace. And yet it is only myth, and the more he thinks of it, the unhappier poor honest Gedge. What should the skeptical Gedge do about it? What, if anything, will he do?

Total Running Time (TRT): 2h, 16min

Henry James, OM (Order of Merit) (1843-1916) was an American-born writer, regarded as one of the key figures of 19th-century literary realism.

He is best known for a number of novels showing Americans encountering Europe and Europeans. His method of writing from a character's point of view allowed him to explore issues related to consciousness and perception, and his style in later works has been compared to impressionist painting. His imaginative use of point of view, interior monologue and unreliable narrators brought a new depth to narrative fiction.

Henry James was nominated for the Nobel Prize in Literature in 1911, 1912, and 1916.