That Sweet Little Old Lady (Brain Twister)
- Randall Garrett, Mark Phillips, Laurence M. Janifer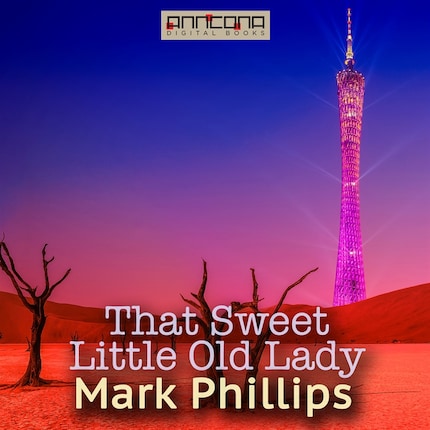 Sammendrag
That Sweet Little Old Lady (Brain Twister) is a science fiction novel by Randal Garrett and Laurence M. Janifer under the pen-name of "Mark Phillips", first published in 1959. It was nominated for the Hugo Award in 1960 under the name Brain Twister.

In the not too distant future, Ken Malone, young but promising FBI agent, is given the most important and difficult assignment of his career: find a spy who is stealing information from the Ultra Top Absolute Secret project to develop a non-rocket space ship at Yucca Flats Labs in Nevada.

But this is not a normal spy, this spy laughs at the FBI and all attempts to find him or her because they use an unknown new method to steal the information directly from the minds of the scientists.

And then of course, there is the Sweet Little Old Lady who is immortal and the stunning nurse and the Las Vegas gangsters and ... well, you had better listen to the story to find out the details.

His first problem: how do you find a telepath to catch the first telepath?

Brain Twister is the first part of their "Psi-Power series". The first story they wrote in the series was "That Sweet Little Old Lady," published in the Sept./Oct. 1959 edition of Analog Science Fiction and Science Fact and published in book-form as Brain Twister in 1962. Subsequent stories include The Impossibles (first published as Out Like a Light in Analog, April/May/June 1960), and Supermind (first published as Occasion for Disaster in Analog, November/December 1960 and January/February 1961.

This series is one of the highlights of 1960s SF, and still highly recommended.

Total Running Time (TRT): 4 hours, 23 min.

Randall Garrett (1927-1987) was an American science fiction and fantasy author. He was a prolific contributor to Astounding and other science fiction magazines of the 1950s and 1960s. He instructed Robert Silverberg in the techniques of selling large quantities of action-adventure science fiction, and collaborated with him on two novels about Earth bringing civilization to an alien planet.

Laurence M. Janifer (1933-2002) was an American science fiction author, with a career spanning over 50 years. Though his first published work was a short story in Cosmos magazine in 1953, his career as a writer can be said to have started in 1959 when he began writing for Astounding and Galaxy Science Fiction. He co-wrote the first novel in the "Psi-Power" series: Brain Twister, written with Randall Garrett under the joint pseudonym Mark Phillips.