Sir Dominick Ferrand
- Henry James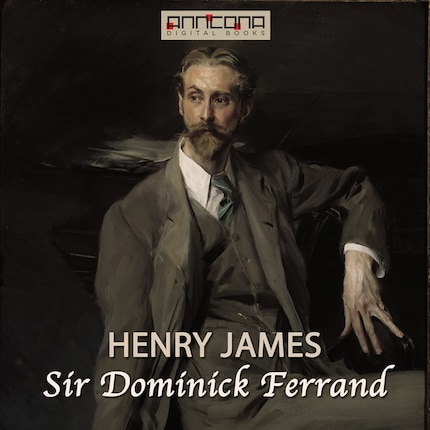 Sammendrag
Sir Dominick Ferrand is a short novel by Henry James, first published in Cosmopolitan Magazine in 1892. It was later included in the collection The Real Thing and Other Tales, published in 1893.

"Levity" is not a word often applied to Henry James, but this story has about it an attractively lighthearted quality. It tells of Peter Baron, a poor, young struggling writer of adequate, if not transcendent, talent, who lives in a dreary London boarding house inhabited also by a mysteriously clairvoyant and beautiful young widow, with her small boy.

When Baron buys himself a second-hand writing desk to stimulate the creative juices, he finds carefully hidden within it a cache of letters that appear to compromise a recently deceased statesman. The discovery and his struggle to handle the questions they pose ultimately change his life. Along the way he also discovers, as a fringe benefit, a talent for what Americans (though probably not Jamesians) call Tin Pan Alley.

Total Running Time (TRT): 2h, 20 min

Henry James, OM (Order of Merit) (1843-1916) was an American-born writer, regarded as one of the key figures of 19th-century literary realism.

He is best known for a number of novels showing Americans encountering Europe and Europeans. His method of writing from a character's point of view allowed him to explore issues related to consciousness and perception, and his style in later works has been compared to impressionist painting. His imaginative use of point of view, interior monologue and unreliable narrators brought a new depth to narrative fiction.

Henry James was nominated for the Nobel Prize in Literature in 1911, 1912, and 1916.