Little Fuzzy
- H. Beam Piper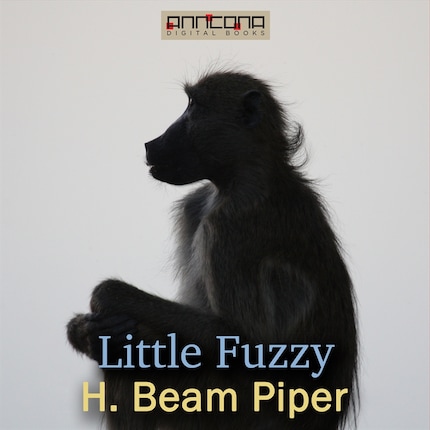 Sammendrag
Little Fuzzy is a 1962 science fiction novel by H. Beam Piper. It was nominated for the 1963 Hugo Award for Best Novel.

One day Jack Holloway, prospector on the planet Zarathustra, finds what seems to be a small monkey with golden fur; these new introductions (for the first brings a family) are tiny hunters, and prove to be curious and capable tool users.

These creatures are obviously intelligent, but are they animals or are they sapient? If they are sapient the planet will be declared a protected zone and the company that is developing the planet commercially will lose their exclusive rights to the resources...

Total Running Time (TRT): 5 hours, 36 min.

Henry Beam Piper (1904-1964) was an American science fiction author. He wrote many short stories and several novels. He is best known for his extensive Terro-Human Future History series of stories and a shorter series of "Paratime" alternate history tales. Piper's stories fall into two camps: stark space opera, such as Space Viking, or stories of cultural conflict or misunderstanding, such as Little Fuzzy or the Paratime stories.