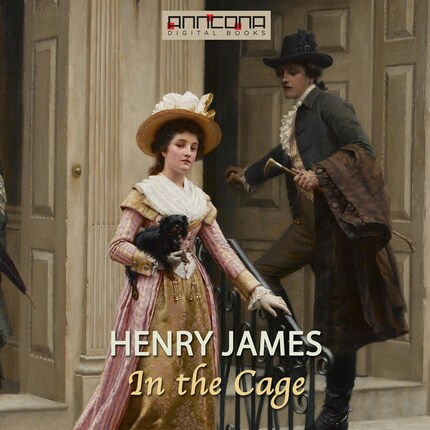 Sammendrag
In the Cage is a novella by Henry James, first published as a book in 1898.

This long story centres on an unnamed London telegraphist. She deciphers clues to her clients' personal lives from the often cryptic telegrams they submit to her as she sits in the "cage" at the post office.

Sensitive and intelligent, the telegraphist eventually finds out more than she may want to know.

Total Running Time (TRT): 3h, 56min

Henry James, OM (Order of Merit) (1843-1916) was an American-born writer, regarded as one of the key figures of 19th-century literary realism.

He is best known for a number of novels showing Americans encountering Europe and Europeans. His method of writing from a character's point of view allowed him to explore issues related to consciousness and perception, and his style in later works has been compared to impressionist painting. His imaginative use of point of view, interior monologue and unreliable narrators brought a new depth to narrative fiction.

Henry James was nominated for the Nobel Prize in Literature in 1911, 1912, and 1916.