His Master's Voice
- Randall Garrett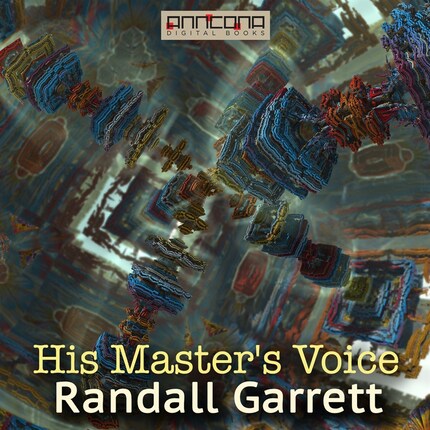 Sammendrag
His Master's Voice is a science fiction novella by Randal Garrett first published in 1962.

This is a follow up story to Randall Garrett's original story, A Spaceship Named McGyer.

The intrepid protagonist, now that he has become the completely unintended and unwilling master of the robot spaceship McGyer, is called in by the owners, very reluctantly, to see if he can help their experts fix the problem.

Since he is the only human McGyer will listen to they must have him there to get the ship to comply with any request at all. But there are rival corporations that wish the ship and the project, robot spaceships, to fail so he is indeed in great danger.

But the real question of this story revolves around Asimov's three laws of robotics and the messy problems of how to define a human being. That can get very messy indeed. Enjoy another fascinating story by Randall Garrett.

His Master's Voice was first published in Analog March 1962.

Total Running Time (TRT): 1 hour, 56 min.

Randall Garrett (1927-1987) was an American science fiction and fantasy author. He was a prolific contributor to Astounding and other science fiction magazines of the 1950s and 1960s. He instructed Robert Silverberg in the techniques of selling large quantities of action-adventure science fiction, and collaborated with him on two novels about Earth bringing civilization to an alien planet.