Henry VI, Part 1
- William Shakespeare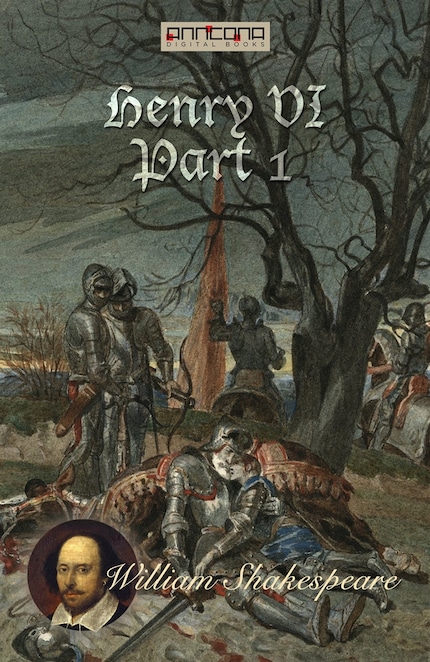 Sammendrag av boken
Henry VI, Part 1 (often written as 1 Henry VI), is a history play by William Shakespeare, and possibly Thomas Nashe, believed to have been written in 1591, and set during the lifetime of King Henry VI of England. Whereas 2 Henry VI deals with the King's inability to quell the bickering of his nobles, and the inevitability of armed conflict, and 3 Henry VI deals with the horrors of that conflict, 1 Henry VI deals with the loss of England's French territories and the political machinations leading up to the Wars of the Roses, as the English political system is torn apart by personal squabbles and petty jealousy.

Although the Henry VI trilogy may not have been written in chronological order, the three plays are often grouped together with Richard III to form a tetralogy covering the entire Wars of the Roses saga, from the death of Henry V in 1422 to the rise to power of Henry VII in 1485. It was the success of this sequence of plays that firmly established Shakespeare's reputation as a playwright.

Some regard Henry VI, Part 1 as the weakest of Shakespeare's plays and, along with Titus Andronicus, it is generally considered one of the strongest candidates for evidence that Shakespeare collaborated with other dramatists early in his career.

William Shakespeare (1564-1616) was an English poet, playwright and actor, widely regarded as the greatest writer in the English language and the world's pre-eminent dramatist. His extant works, including some collaborations, consist of about 38 plays, 154 sonnets, two long narrative poems, and a few other verses. His plays have been translated into every major living language and are performed more often than those of any other playwright.

Shakespeare was a respected poet and playwright in his own day, but his reputation did not rise to its present heights until the 19th century. His plays remain highly popular today and are constantly studied, performed, and reinterpreted in diverse cultural and political contexts throughout the world.

In 2016, celebrations will commence in the United Kingdom and across the world to honour The Bard's 400th anniversary.