Henry V
- William Shakespeare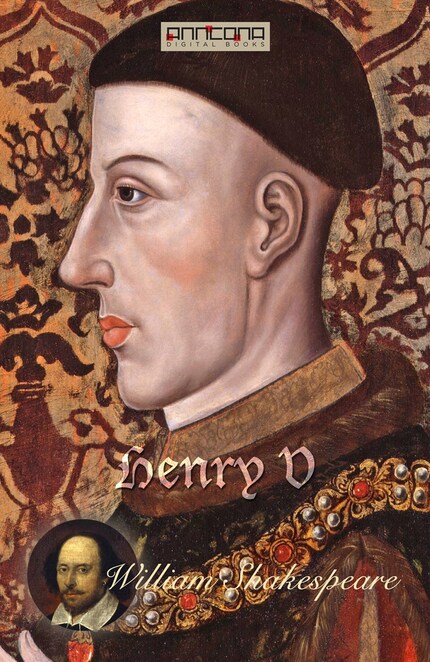 Sammendrag
Henry V is a history play by William Shakespeare, believed to have been written in approximately 1599. It tells the story of King Henry V of England, focusing on events immediately before and after the Battle of Agincourt (1415) during the Hundred Years' War. In the First Quarto text, it was entitled The Cronicle History of Henry the fift, which became The Life of Henry the Fifth in the First Folio text.

The play is the final part of a tetralogy, preceded by Richard II, Henry IV, Part 1 and Henry IV, Part 2. The original audiences would thus have already been familiar with the title character, who was depicted in the Henry IV plays as a wild, undisciplined lad known as "Prince Harry" and by Falstaff as "Hal". In Henry V, the young prince has become a mature man and embarks on a successful conquest of France.

William Shakespeare (1564-1616) was an English poet, playwright and actor, widely regarded as the greatest writer in the English language and the world's pre-eminent dramatist. His extant works, including some collaborations, consist of about 38 plays, 154 sonnets, two long narrative poems, and a few other verses. His plays have been translated into every major living language and are performed more often than those of any other playwright.

Shakespeare was a respected poet and playwright in his own day, but his reputation did not rise to its present heights until the 19th century. His plays remain highly popular today and are constantly studied, performed, and reinterpreted in diverse cultural and political contexts throughout the world.

In 2016, celebrations will commence in the United Kingdom and across the world to honour The Bard's 400th anniversary.