Fire in the Steppe
- Henryk Sienkiewicz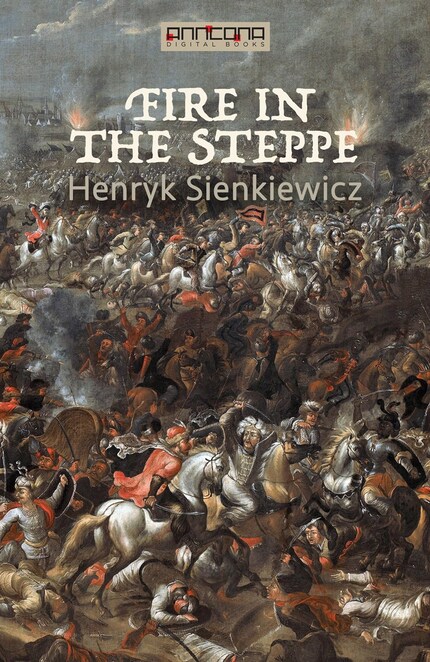 Sammendrag
Fire in the Steppe (also translated into English as Sir Michael and Colonel Wolodyjowski) is a historical novel by the Polish author Henryk Sienkiewicz, published in 1888. It is the third volume in a series known to Poles as "The Trilogy", being preceded by With Fire and Sword (1884) and The Deluge (1886). The novel's protagonist is Michal Wolodyjowski.

Sienkiewicz combines the adventure novel with the historical love story, setting the action in the huge territory from Silesia to easternmost Ukraine, mostly in military camps, but also at the royal court, in the manors of the nobility, and in local parliaments.

The novel follows wars between Poland and the Ottoman Empire in the late 17th century.

Fire in the Steppe was adapted to the screen by Polish director Jerzy Hoffman in 1968, as Colonel Wolodyjowski. The film was also serialized on Polish television, under the title The Adventures of Sir Michael.

Henryk Sienkiewicz (1846-1916) was a Polish journalist and Nobel Prize-winning novelist. A Polish noble, he was one of the most popular Polish writers at the turn of the 19th and 20th centuries, and received the Nobel Prize in Literature in 1905 for his "outstanding merits as an epic writer."

Many of his novels remain in print. In Poland he is best known for his "Trilogy" of historical novels – With Fire and Sword, The Deluge, and Sir Michael – set in the 17th-century Polish-Lithuanian Commonwealth; internationally he is best known for Quo Vadis, set in Nero's Rome.