Felix Holt, The Radical
- George Eliot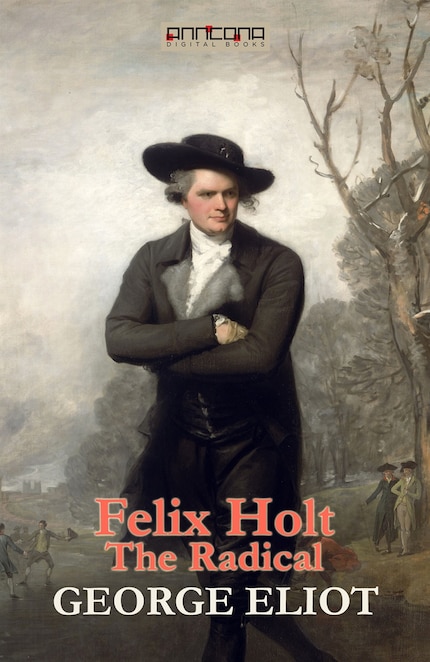 Sammendrag
Felix Holt, The Radical is a social novel by George Eliot, first published in 1866.

Harold Transome is a landowner who goes against his family's political tradition (much to his mother's distress), while Felix Holt is a sincere radical.

The setting of the book, the 1832 parliament election, is used to discuss the social problems of that time.

A secondary plot involves Esther Lyon, the stepdaughter of a minister who is the real heiress to the Transome estate, with whom both Harold Transome and Felix Holt fall in love. Esther loves poor Felix Holt, but would she choose a comfortable life with Harold Transome?

Mary Anne Evans (1819-1880), better known by her pen name George Eliot, was an English novelist, journalist and translator, and one of the leading writers of the Victorian era. She is the author of seven novels, including Adam Bede (1859), The Mill on the Floss (1860), Silas Marner (1861), Middlemarch (1871-72), and Daniel Deronda (1876), most of them set in provincial England and known for their realism and psychological insight.

In December 2015, BBC Culture polled book critics outside the UK, to give an outsider's perspective on the best in British literature. Out of 100 listed novels, Middlemarch listed as #1 and Daniel Deronda listed as #70.