Daisy Miller
- Henry James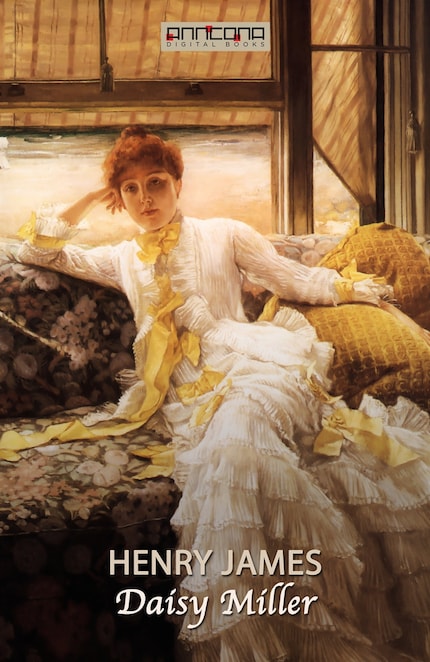 Sammendrag
Daisy Miller is a novella by Henry James that first appeared in Cornhill Magazine in June–July 1878, and in book form the following year.

It portrays the confused courtship of the beautiful American girl Daisy Miller by Winterbourne, a compatriot of hers with much more sophistication.

His pursuit of her is hampered by her own flirtatiousness, which is frowned upon by the other expatriates they meet in Switzerland and Italy. Her lack of understanding of the social mores of the society she so desperately wishes to enter ultimately leads to tragedy.

This novella serves as both a psychological description of the mind of a young woman, and as an analysis of the traditional views of a society where she is a clear outsider. Henry James uses Daisy's story to discuss what he thinks Europeans and Americans believe about each other, and more generally the prejudices common in any culture.

Daisy Miller was an immediate and widespread popular success for James, despite some criticism that the story was "an outrage on American girlhood". The story continues to be one of James' most popular works, along with The Turn of the Screw and The Portrait of a Lady. Critics have generally praised the freshness and vigor of the storytelling.

Henry James, OM (Order of Merit) (1843-1916) was an American-born writer, regarded as one of the key figures of 19th-century literary realism.

He is best known for a number of novels showing Americans encountering Europe and Europeans. His method of writing from a character's point of view allowed him to explore issues related to consciousness and perception, and his style in later works has been compared to impressionist painting. His imaginative use of point of view, interior monologue and unreliable narrators brought a new depth to narrative fiction.

Henry James was nominated for the Nobel Prize in Literature in 1911, 1912, and 1916.