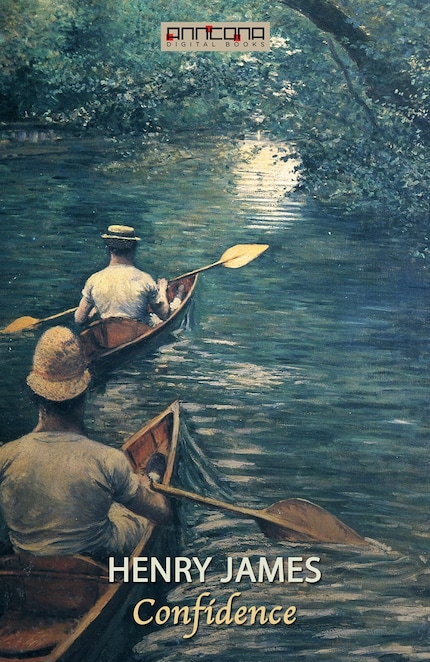 Sammendrag
Confidence is a novel by Henry James, first published 1879.

This light and somewhat awkward comedy centers on artist Bernard Longueville, scientist Gordon Wright, and the sometimes inscrutable heroine, Angela Vivian.

While sketching in Siena, Bernard Longueville meets Angela Vivian and her mother. Later, Bernard's friend and self-proclaimed "mad" scientist Gordon Wright calls Longueville to Baden-Baden to pass judgment on whether he should marry Angela. Bernard recommends against it, based on his belief that Angela is something of a mysterious coquette.

So Gordon marries the lightweight (in both senses) Blanche Evers. After a couple years Longueville again meets Angela at a French beach resort and realizes he loves her…

It may well be futile to look for themes in this account of rather entangled romances. The book only seems to say that people can always deceive themselves and life can't be regulated on "scientific" principles, which falls on the shoulders of Gordon as a main character.

Henry James, OM (Order of Merit) (1843-1916) was an American-born writer, regarded as one of the key figures of 19th-century literary realism.

He is best known for a number of novels showing Americans encountering Europe and Europeans. His method of writing from a character's point of view allowed him to explore issues related to consciousness and perception, and his style in later works has been compared to impressionist painting. His imaginative use of point of view, interior monologue and unreliable narrators brought a new depth to narrative fiction.

Henry James was nominated for the Nobel Prize in Literature in 1911, 1912, and 1916.